Third culture kids sometimes change their geographic location very frequently broadening their global perspectives and understanding of different cultures. TCK's are often self-reliant and this can be a great skill for TCK's as they grow into adulthood. They can develop strong leadership and communications skills. Unfortunately, these positive traits can also make TCK's feel isolated from society. It can be difficult for TCK's to find individuals that understand them in the way another TCK would. TCK's can even find it difficult to relate to their own parents because their parents can return to their own home and the culture that they know but the TCK cannot because they don't have one single culture. Luckily the world is getting smaller due to digital technology and TCK's can share their cultures and create their own society using their similarities to relate to one another and by embracing their differences. (
TCKWorld (n.d))
Having met people like themselves brings a sense of relief and security. Understanding the daily struggles of being a TCK. There are a lot of upsides to being a TCK. Home may not be a designated place but it's a comforting feeling to know you have family and friendships all over the globe. After all, home isn't really a place without the people in it. You're used to being on the move so leaving the "nest" won't be so difficult and who doesn't enjoy running out of pages in a passport? It's an amazing feeling to know that you have memories scattered all over the globe with people you hold close to your heart.
TCK's often find it difficult to identify with their culture. They find great difficulty to explain their upbringings to others who are not like them. Non TCK's question their credibility or base their impression of how they are as a person on a daily basis. Here is a first hand example in this documentary to follow on how TCK's really feel and have felt growing up into adulthood.
---
Powered by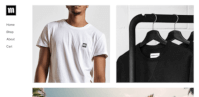 Create your own unique website with customizable templates.